LWUNP60A10 ProVac Grease Trap Pumping Unit
Westmoor Ltd. Manufacturs the Conde ProVac Portable Industrial Pump Out Station. The Conde ProVac system is a portable vacuum pumping service unit designed for the most demanding liquid pumping applications. The ProVac unit with integral pressure off-loading is ideal for: grease trap service pumping, machine coolant pumping-cleaning, remote portable toilet pumping, marina vacuum pump out service, or any pumping and transfer of liquid waste. The heavy duty industrial quality ProVac is the intelligent alterative to throw away shop vacs as many of our customers around the world know.
ONE OF OUR MANY CUSTOMER REFERENCES
CALL TODAY FOR PRICING AND INFORMATION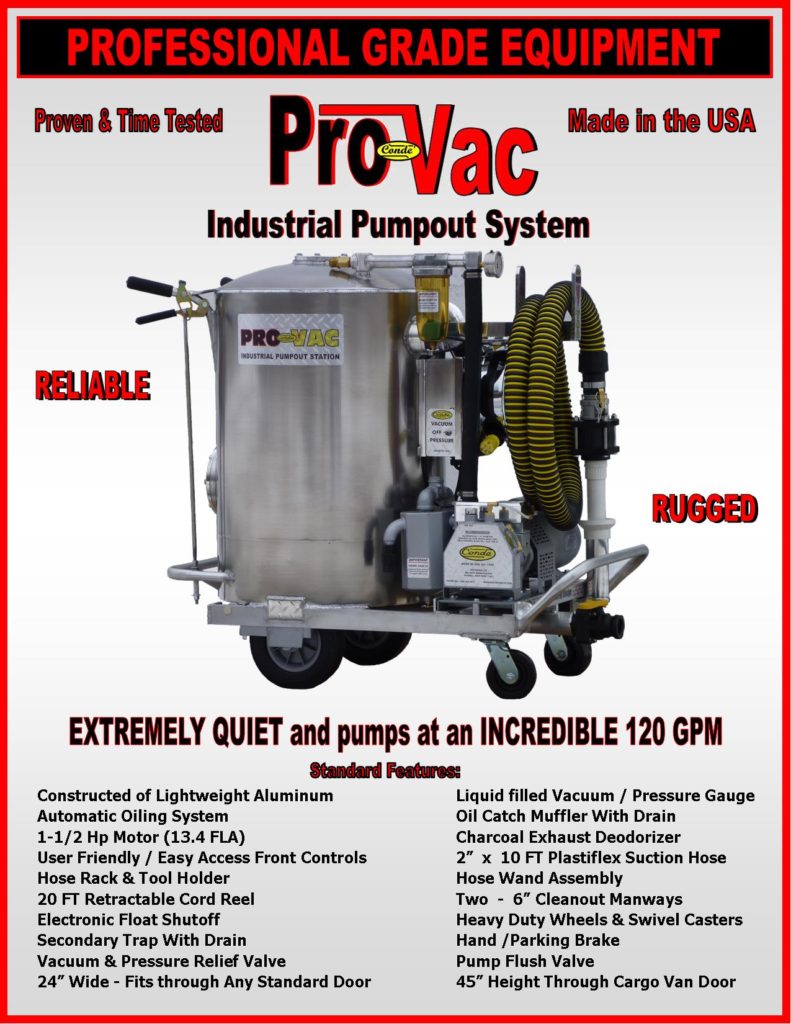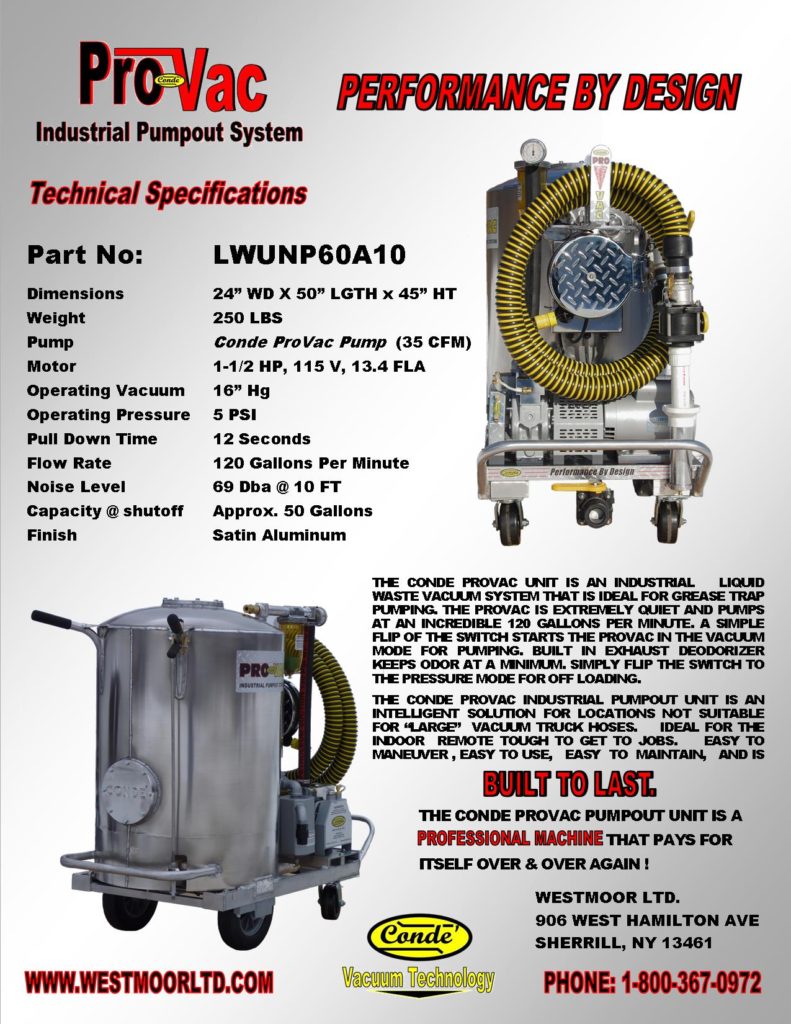 Part No. LWUNP60A10
CLICK HERE FOR INFORMATION ON OUR GASOLINE POWERED PROVAC UNIT
CLICK HERE TO SEE OUR REFERENCES
:

Download Gas unit Owners Manual

PDF documents: best viewed with Adobe Acrobat 4.0 or higher. Click icon below for free download.


Please view this video of the ProVac made by our Australian distributor Vacuum Truck Supplies.